1. Take cover.
2. Touch your clavicle. Is there a necklace there?
3. If no necklace is found, create makeshift necklace out of earbuds, iPhone charger, paperclip chain or similar.
4. Feel reassured in the knowledge that while you may be experiencing an earthquake, you are not Too Shay.
UPDATE!
Reader Megan just sent in this photo with the accompanying text: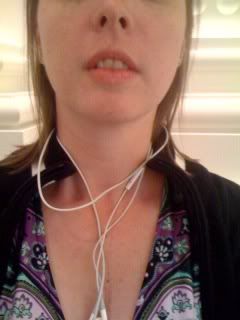 Prepared for quakepocalypse.
EXCELLENT WORK, MEG!