Okay, so I haven't done the last two Rules for this week's installment, but since we were talking about internet dating (and personal ads, according to Ellen and Sherrie), I had to share some stuff with you. The always-wonderful Hairpin has a post about
The Pros and Cons of Online Dating
that is mostly genius.
Con: Coming across anyone you work with. You'll end up sitting across from Pam from accounting in a strategy meeting and only seeing "MBA ISO BBM 4 sum PDA, NSA" plastered across her forehead.
And through that post, I was directed to
Pants Lock
, where people can share the worst "hello" messages they have received. This is genius. A few samples:
"u must be kidding me !!!! r u really single ? lol"
"For 42 you are quite breathtaking!"
"It has been a very special time for me this morning looking through your pictures making me wonder, what I can do in return. And my conclusion for today is that I can open my heart and my inner mental world to all creatures i meet. Just as I am. And I will do so and enjoy my freedom to be."
"Why is it all the pretty girl have kids… ugh."
but the best one... oh my god. Don't read below if you are faint of heart, at work, or have just taken a large sip of water.
"Nice profile ! Are you into vaginal fisting by chance ?"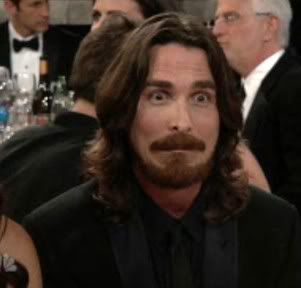 WHAT!?!?!?!
The worst one I got was a racist joke. No hello, no signature, just a racist joke. I can't remember what it was because I immediately deleted it. Another person sent, "ur pics r awesome. I give gr8 foot massages." I don't think it's going to work out with him for a couple of reasons:
1. If you can't take the time to write out complete words, it's already over.
2. I hate massages and I hate having my feet touched. Even if it's gr8 for you.