My dear 6 readers, I have amazing news. The inimitable Gigi is going to take me to see the Alexander McQueen exhibit at the Met (at a time to be determined).
FASHION FREAK OUT!!!!!!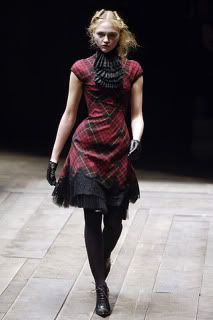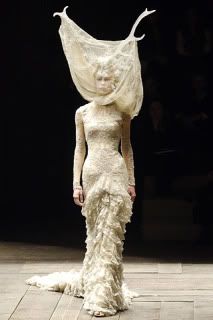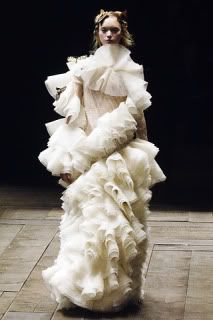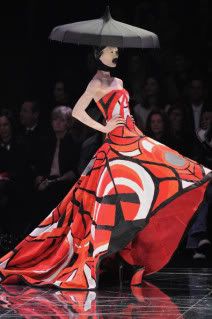 These are from two of my favorite McQueen shows - Highland Rape (2006) is the first 5 photos. I love that collection so much. Gemma Ward being swallowed by organza? Amazing. The last two are from the fall 2009 couture collection (I'm not sure what it was called - I mean probably something borderline offensive, right?). This reminds me of images I've seen from Matthew Barney films...you know, PLUS absolutely incredible construction. I like that it's a little bit beautiful and a lot bit scary.
OBVIOUSLY I will be reporting back to you in breathless detail. Really? Do you even need to ask?