Oh my god. I didn't post any Rules in June. I truly did not realize it had been that long! What did you do without
The Rules
!? Were you all running around not wearing any makeup, seeing your love interest multiple times a week, talking on the phone for hours, asking for what you want in bed? Well, me too. HIGH FIVE! But now it's time to get back on track!!! As usual, all block quoted text belongs to the minds behind the madness, Ellen Fein and Sherrie Schneider.
*Ahoy! Thar be triggers below! Proceed with caution!*
Rule 26:
Even if You're Engaged or Married, You Still Need The Rules
Basically:
Oh ho ho,
The Rules
don't stop once you obtain "the blessed proposal," oh no! Even if you're in a committed relationship, you must still dress prettily, refrain from initiating sex (!), refrain from calling him unless it's practical, "act independent," and take up a hobby.
Unfortunately, doing The Rules sometimes means acting single (even if you're married with children) all over again. Just be grateful you're not!
BS Meter:
Wait a minute, I thought the whole point of this crap was to get married so you didn't have to be single anymore! Now it's get married so you don't have to be single anymore but you have to
act
single? Also, didn't they promise us that once you get the ring you can have faults and stuff? And initiate sex? Hrmph.
Points of Interest:
If you didn't to The Rules at the beginning of your relationship, your husband might ignore you, talk to you rudely, or treat you badly. [...]Abuse doesn't happen in a Rules relationship because when you play hard to get and he works like hell to get you, he thinks you're the most beautiful, wonderful woman in the world, even if you're not. He treats you like a precious jewel.
"He treats you like a precious jewel." Implied: even if you're not. But wait a minute here, can we take stock for a moment because we have a big list piling up of what will happen if you don't do
The Rules
. You will end up sad and lonely, get raped, and now you'll be a victim of spousal abuse. I'm also willing to bet I could disprove their assertion that women who follow this book are not abused.
Meg's Alternate Rule:
Always be yourself and then you won't have to remember to be someone else whether you are friends, dating, engaged, or married. It's really easy, though sometimes that means you end up freaking out at your partner about not having made enough taco dip for the barbeque EVEN THOUGH YOU TOLD HIM A MILLION TIMES THAT 20 PEOPLE WERE COMING!
Rule 27:
Do The Rules, Even when Your Friends and Parents Think It's Nuts
Basically:
"We know this shit is crazy and so does everyone else, but don't let them tell you that until we've made our money, okay?"
They suggest you find other women who do
The Rules
and talk to them when you feel like calling your man, so that you don't end up talking to your friends or family who will tell you that
The Rules
is insane. Also, if said friends or family tells you that
The Rules
is insane, you are not supposed to defend it - just smile and change the subject.
BS Meter:
You know how on automatic cars there is a gear shift dial and 6 and 7 are marked in red like "this is very not good for your car but it can TOTALLY do this"??? We're at 7.
Points of Interest:
If you can't find any like-minded women to support you in doing The Rules, just read this book a lot, carry it around in your purse to refer to on long supermarket lines, and practice what you read as much as possible. Believe us, if you do The Rules, you'll be too busy dating your future husband to care or even think about what anyone else is doing or what anyone else thinks of what you are doing.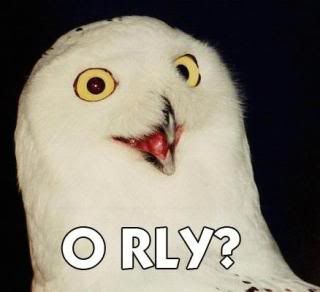 Meg's Alternate Rule:
Um, don't do
The Rules
.
Rule 28:
Be Smart and Other Rules for Dating in High School
Basically:
Even if you are in high school, you could stand to lose a few pounds, get rid of your acne, always stay busy, act like a lady, and not ask boys out. They'll ask YOU!
BS Meter:
Man, high school is hard enough without trying to do
The Rules
on top of everything else. There are a couple of good points here, though (for real!):
* If you decide to have sex, condoms are your friends.
* Don't do drugs or get drunk all the time
* Don't let your boyfriend sway your choice of college.
Points of Interest:
Spend your babysitting money on manicures and some pretty clothes. Wear makeup, but not too much. The idea is to look pretty, not overdone.
Read: whorey.
Meg's Alternate Rule:
That last little tip about not letting a boyfriend sway your choice of college is key. If yours is a love for the ages, you'll stay together and then you'll have a blessed proposal and all will be well. But most likely you'll break up after Columbus Day once you've seen each other again and determined a)there are so many fish in the sea and some of them come from Not Your Hometown, or b)one of you is gay. That's pretty much how it goes. So don't get stuck at a school just because you
couldn't imagine
not going to college with the person you dated in high school.
Rule 29:
Take Care of Yourself and Other Rules for Dating in College
Basically:
Don't gain weight. Don't get date raped. (SERIOUSLY. IT BASICALLY SAYS THAT.) Be social. Study. Wear makeup.
BS Meter:
This one is kind of all over the place but with a major mean-girl flavor. A lot of the advice has to do with not being a puppy dog, trying to make boys you like notice you. That's kind of okay. But a lot of it has to do with your appearance. NOW: Looking back on some photos of myself in college, yeeeeeah. I could have probably done without wearing the same shirt every other day and/or washing my hair more often. That probably would have been good.
Points of Interest:
Pick a major and a career goal. College is not about picking up your MRS degree, although you may very well meet your future husband on campus. Still, you must exercise your brain, both for his sake and yours. Don't be a ditz!
Suggested career goal: writing a best-selling book about getting a man to marry you.
Meg's Alternate Rule:
College is fantastic. Work hard, play hard, avoid drugs and alcohol from people you don't know (even when free), use condoms. But really: work harder than you play.
Rule 30:
Next! and Other Rules for Dealing with Rejection
Basically:
No wallowing! No sadness! Practice saying "his loss!" and then go out looking fabulous.
BS Meter:
On the scale of crazy
Rules
this one isn't so bad. I hate to say it, but after the end of my long term relationship, I endeavored to try to always look put together when I left the house. However, that also somewhat coincided with starting this blog and now everyone judges everything I wear all the time and makes comments if I'm not wearing a necklace, so this could be a chicken and egg scenario.
Points of Interest:
By behaving around men in a Rules way - independent and busy, not needy or aggressive - we do not put ourselves in a position to be hurt.
Because we're unfeeling automatons.
Meg's Alternate Rule:
Rejection and breaking up sucks but whiskey RULES. Whiskey with awesome friends RULES EVEN MORE. That's the kind of
Rules
I like!