My dear readers, it's the most wonderful time of the year! The People's Choice Awards were last night, the Golden Globes are on Sunday and that can only mean one thing: AWARDS SHOW SEASON HAS BEGUN! Suddenly I am filled with joy at the thought of perfectly executed looks and woeful fashion mistakes. I love them both oh so much!
In preparation for my favorite of all awards shows, let's take a look back at some of my favorite good and bad looks of the last few years.
The GoodKyra and Kevin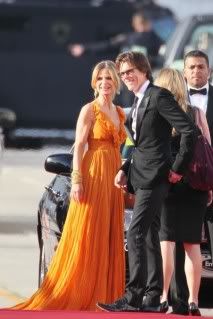 I know she can't but I just want her to show up in this dress again this year. She looked so fantastic.
Amber Riley
Love the shape, love the glitter, love the hair.
HBC!
This was originally categorized as "Bad" but I think you'll agree that this was one of the defining moments of my love for HBC. The shoes! Delightfully awful!
Drew Barrymore!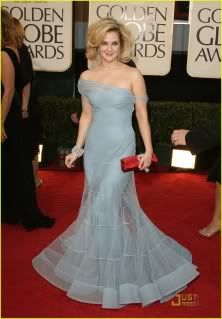 I found this to be delightfully whimsical. I love the 50s Barbie dress, the wind-swept sex hair, the color... sigh. I love this look.
Toni Collette!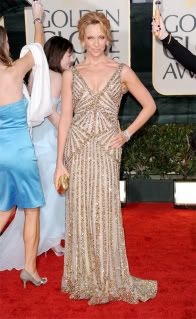 So pretty. So regal. Such a great dress.
Kate Hudson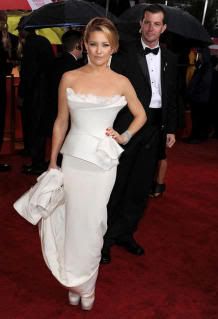 Kate debuts the Marchesa Bridal line at the 2010 Golden Globes and basically does bridal-as-formal-wear better than anyone ever. Also known as the "Oh, you wanna break up, A-Rod? Well suck it! You could have had
this
." In these parts of town we have a word for that. That word is BOOM.
The BadSandra Bullock!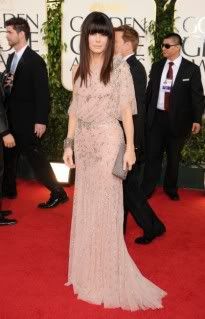 Omg! I forgot she did that awful bang thing all last year!
Julianne Moore!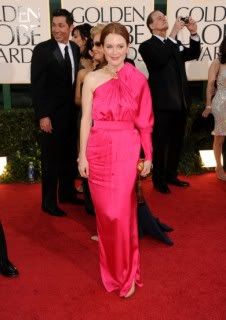 Remember?! Fuchsia puffy sleeve of doom!? You know what is the worst part you guys? She
keeps wearing stuff like this
!!!
Vanessa Williams!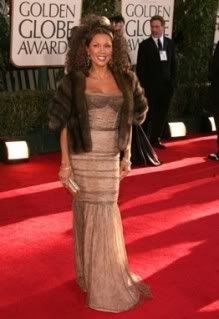 This is an all-time favorite of mine. Who says to their stylist, "You know? I think I'd like to look like a lion." !?
Sally Field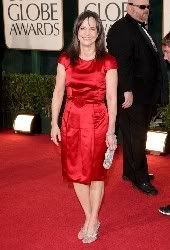 I cannot figure out how this could possibly be worse.
Marisa Tomei!

Allow me to quote myself back when I first saw this look: Anne Shirley's slutty cousin.
The Sev!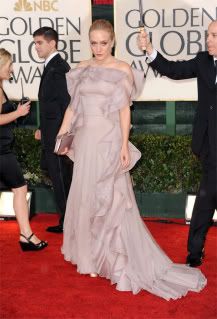 And then, when she won, she yelled at someone for stepping on and ripping her dress! HOW DARE HE RUIN IT!